Vitke's Long Ship
Welcome to my home page. I hope you find some time to enjoy the Novel that I've placed here and come away with some understanding of its true meaning. I have found them to be a window of a world that has long passed from our thinking.

You will also find some links to other pages and sites that I will update from time to time. So without futher ado, let the sails be unfurled and the oars be placed into the waters of the future and cast off from this pier of the mundane.

Seven Seas Traveler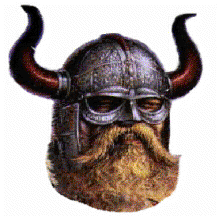 Many faces and many places have I seen in my journey down life's road. I began this stroll on 11 September 1950, born to a military couple of diverse backgrounds. Father served the Navy while mother served the Army. Every couple of years I enjoyed the travels across the globe and wondered why I never saw the friends from the passing years. I thought this was the normal state of living until I became old enough to understand it was on the edges of accepted behavior. The traveling must have rooted itself firmly because I found myself joining the Navy at eighteen. Twenty two years later I retired my sea-legs and began traveling across the nation that I served. Seven times around the globe and six times across the U.S. has found me momentarily haulted at Gulfport, MS. The fact that I arrived twelve hours before Hurricane Georges does not escape my neighbors. Nor does the fact that I sleep during the daylight and arise during the twilight. I find this reverse effect calming on my writing and quieting to my nerves. As of Sept 3rd 2005 the Adventure continues now in the Quad-Cities of Iowa after surviving Hurricane Katrina.

M. A. Mathews
~~~ Rum & Sun & All the FUN (w/Pictures)~~~

Updated 21-May-2011


Click here for OmniVitke Page
Book Shelves
This is where you will find the Novel of Fantasy. The charactors are normal enough for ones placed in extra ordinary circumstances.


Chest of Hope starts the trip down the path of understanding. History has been written by only the people in power and with the idea that they alone control the truth. This Novel will try and shed light on things that have been covered over or completely discarded in the past.


Please take your time and come back often to enjoy the books and the changes to this site.


Live Large and Strong.


Chest of Hope Prolog
Ch.1
Ch.2
Ch.3
Ch.4
Ch.5
Ch.6
Ch.7
Ch.8
Ch.9
Ch.10
Ch.11
Ch.12
Ch.13
Ch.14
Ch.15
Ch.16
Ch.17
Ch.18
Ch.19
Ch.20
Ch.21
Ch.22
Ch.23
Ch.24

Short Stories

~Pirates~
~Sympathy~
~Life's a Beach~
What If

Tribute to those that Live Large



Please submit all errors found on my site thru this link. With your help I will endeavor to keep the pages enjoyable for those that visit often and for those that find themselves captured within my works. It will also give me the perfect reason to keep updating the pages and not become lazy. Thank You All.
~ASATRU~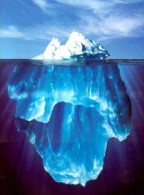 Chill with Ice-Chat
Wanted to let you know about a great product I have been using to keep my PC running like new. PC Matic is a safe and easy to use application that performs critical computer maintenance - at the click of one button. You will never again have to run multiple programs to maximize the performance, stability and security of your system. Follow the link below to get started with a Free PC Matic diagnostic scan.

The scan will provide you with a custom analysis detailing issues that might be negatively impacting the performance, stability and security of your PC. You will then have the opportunity to automatically fix the issues with a 1 year subscription for PC Matic. As a bonus, if you subscribe I will get an extra month added to my current subscription So please give it a try, it is a great application and keep in mind it comes with a 30 day money back guarantee.